B.C. study is a game-changer for heart rhythm treatment
A ground-breaking B.C.-led study will change how atrial fibrillation – a common heart rhythm problem – is treated in the province. After five years of rigorous research, learn how this new study will help improve quality of life for cardiac patients.
​For some people, atrial fibrillation feels like you have a fish flopping in your chest. For others, this common heart rhythm problem feels like a fast, pounding heartbeat, a tight chest, dizziness, weakness or anxiety. Some might not feel anything at all.
Although people's experiences are very different, the underlying health risks of atrial fibrillation remain the same, and include reduced quality of life, and increased risk of stroke or heart failure.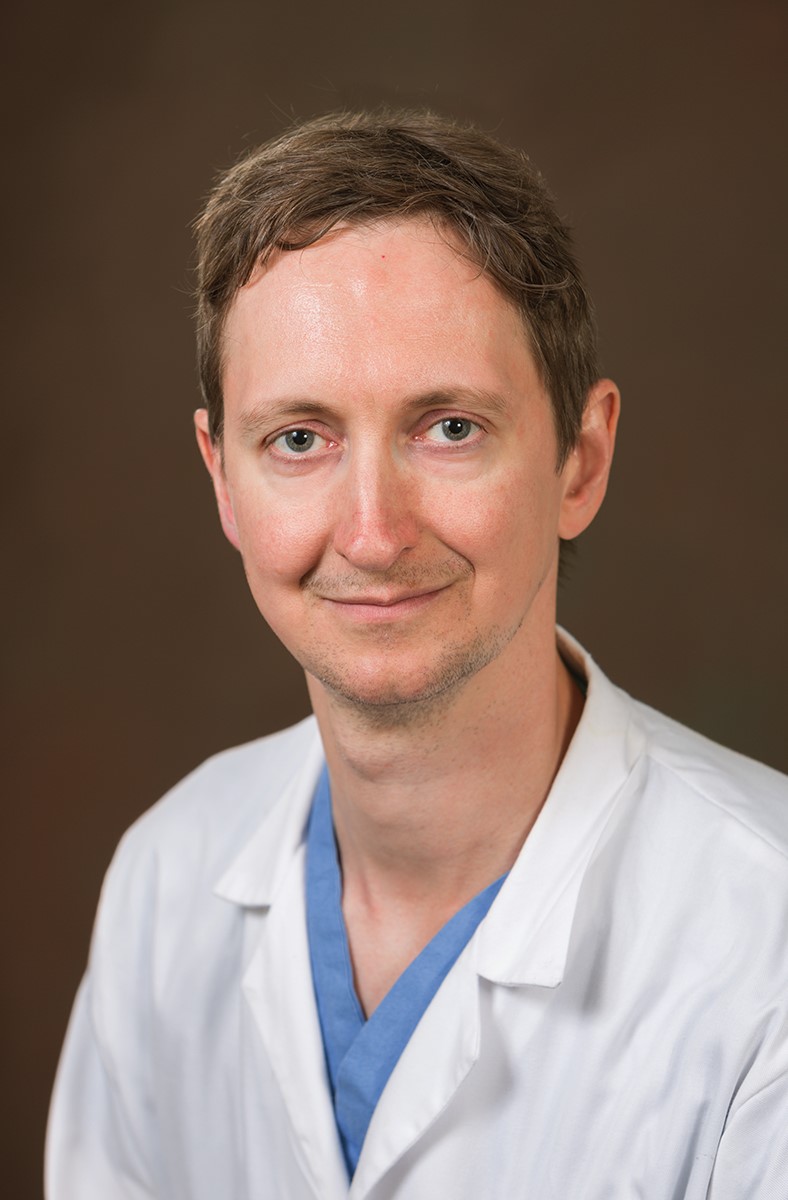 Now, we have new evidence for how to better treat atrial fibrillation early, safely and effectively, thanks to findings from a recent B.C.-based study led by Jason Andrade, Cardiac Services BC's medical chair, B.C. Cardiovascular Disease Network for heart rhythm disease.
To mark Heart Month in February, learn more about the links between clinical research and health system excellence.
Providing a more complete picture of cardiac care
When this study started in 2015, there wasn't clear evidence on how catheter ablation compared to medications as an initial treatment for atrial fibrillation. Earlier studies hinted at the benefits of catheter ablation – a procedure that threads thin tubes into the heart to target the electrical tissues causing the abnormal rhythm – but the results were inconclusive. As the ablation technology continued to improve, the time was right to revisit the question.
"We postulated that it may be better to target the cause of the problem early, rather than temporise with medications," said Jason.
"If we start with an ablation, we may be able to fix atrial fibrillation early in its course, and prevent the progression of disease. In the short term this may be reflected as less recurrences of arrhythmia, improved quality of life, and potentially less healthcare utilisation. In the long run this may translate into a reduced risk of stroke and other heart problems."
So, Jason partnered with researchers across Canada, and with health system stakeholders including Cardiac Services BC, to pursue this important research question in B.C., funded by the Cardiac Arrhythmia Network of Canada (CANet), with additional support from Medtronic Canada.
Looking at data from implanted cardiac rhythm monitors in 303 patients, the study found that ablation was significantly better than standard antiarrhythmic medicines as a first-line treatment, on all arrhythmia and clinical outcomes, including reducing the number of days with atrial fibrillation. Patients treated with ablation had a better improvement in quality of life and were more likely to be free of symptoms in the year following treatment initiation. There was also a trend towards a lower rate of subsequent hospitalisation in those patients treated with first-line ablation.
"Ultimately, this study provides a more complete picture of how we provide cardiac care for arrhythmia patients", Jason explained. "Although we learned ablation is a highly effective front-line treatment, we also saw that the antiarrhythmic medications work very well in selected patients."
Looking ahead in B.C., Jason is excited to see how these findings will improve patient outcomes. "Our discussions with patients and treatment decisions will be much better informed by having more, and clearer evidence," he said.
"Long term, we hope to see improvements in the number of patients appropriately receiving ablation, as clinicians will be able to better support patients when choosing the right treatment decisions for them."
Integrating evidence into B.C.'s cardiac care
Research like this is important because it demonstrates where the health system needs to consider further investment to ensure delivery of patient-centred care and support better patient outcomes, explained Heather Jackson, provincial clinical director for the heart rhythm portfolio at Cardiac Services BC.
Cardiac Services BC was involved from the outset of the study, to make sure its findings would be actionable and relevant for health systems change.
"Through this work, we now have evidence about the importance of early and timely access to this treatment approach, so we can plan for increased demand and support development plans to address this future growth – because it's the right thing for patients," explained Heather.
Finishing this five-year study is a huge accomplishment, but it's just the start of evaluating and implementing these findings in B.C.'s health care system.
"Incorporating this evidence into our health system requires a lot of planning and collaboration," said Heather. "We've been a partner since the start, but for Cardiac Services BC, our real work starts now that the study is out."
Cardiac Services BC's heart rhythm team has developed a number of resources and tools to help patients and caregivers learn more about their condition and self-manage it effectively.
Learn more about atrial fibrillation and other heart rhythm problems at Cardiac Services BC.
Cardiac Services BC is dedicated to ensuring all British Columbians have access to the best possible cardiac care. The program is responsible for planning, coordinating, monitoring, evaluating and – in some cases – funding cardiac services across the province in collaboration with senior administrators and physicians in the regional health authorities. Cardiac Services BC's goal is to improve the way cardiac services are managed and accessed throughout the province by ensuring high-quality access and sustainability within B.C.'s cardiac care system and promoting knowledge translation and system transformation.